Suno 'Splatter Print' Faux Fur Jacket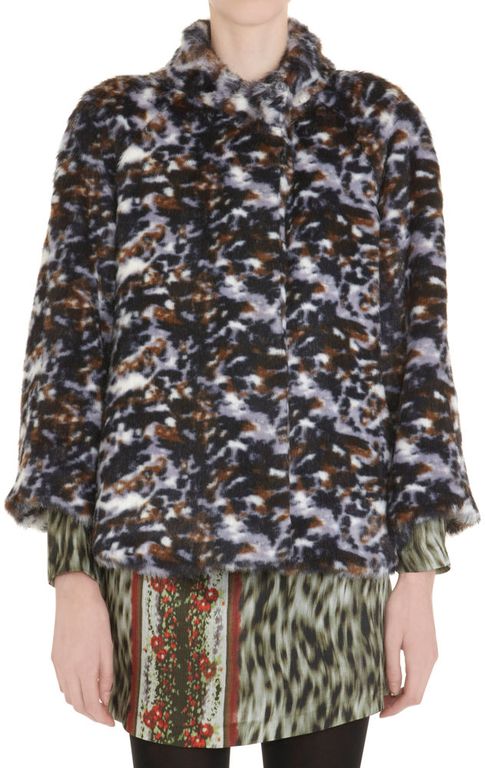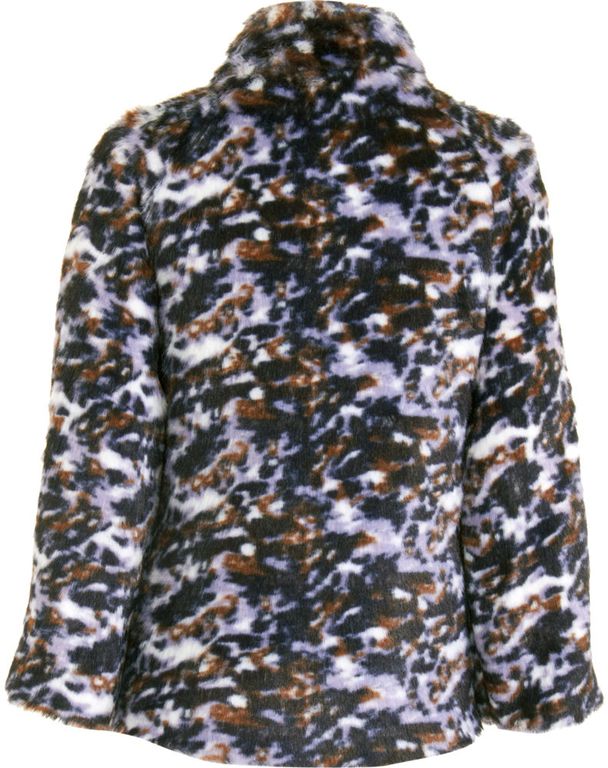 I ventured to Barney's Warehouse Sale to browse. Sadly, the shoe department was a disappointment. Nothing was a standout. Next, I moved onto the clothing area and again sort of blah! I began to think this was a waste of time until I spotted this gorgeous jacket shoved in a rack (as if someone was trying to hide it expecting to come back later to purchase it). BINGO! I instantly grabbed it, tried it on receiving several compliments and began looking for the price. It was missing, therefore, I made a B-line towards the price check desk.
The sales associate began the tedious task of searching for a price. After a few minutes, she gave up...it was then given to a manager. She too became frustrated, it wasn't in the system. I was shocked when she turned and offered me a deal. How does $159 sound? Shocked at my reply, $129 sounds even better (wait was I bargaining at a Barney's NY Warehouse sale?) BLASPHEMY! To my surprise she said okay! WHAT?!?! Is she serious, for Suno! The clothes from this designer is quite pricey. Who am I to complain, grab it and go.
Once I returned home, I googled it. The original price was $895 the lowest sale price I found was $358 (sold out).
The print is unusual and looks one of a kind. Hope to wear it soon.
I love finding that unexpected bargain. Don't you?